Day 4 - Lakes Loop Story
I didn't sleep well & was up early prepping the car, but after a very good breakfast, we set off along the wide, smooth country lanes close to the hotel.
After a while we passed through Richmond (not-upon-Thames) which was very nice & along "Riverside Road", castle on one side, river on the other – very picturesque, then we crossed said river & took a single track, but straight ish & open road across the dales.
After 50 miles we made one of our traditional stops at the ice-cream parlour at Brough Castle. This year's treat was a double cone with "Sarah's Fudge" & twix ice-creams.
At Pooley Bridge we began a run south west along the banks of Ullswater, we got split into two groups of three but were re-united briefly at a scenic stop at the Aira Force Waterfall tearoom.
The next road was ominously called "The Struggle" which took us to Ambleside, at the time I thought it was steep, but I hadn't done Wrynose Pass at that point.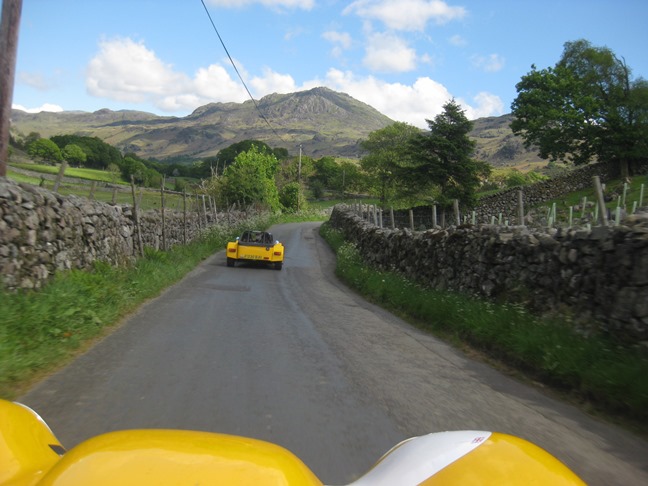 After that, the trip back along The A66 was uneventful – in a good way, but on getting back to the hotel at 6:30, there was no sign of the others – it turned out they'd done more of the "official" route than I had & even led Linda over Wrynose Pass!