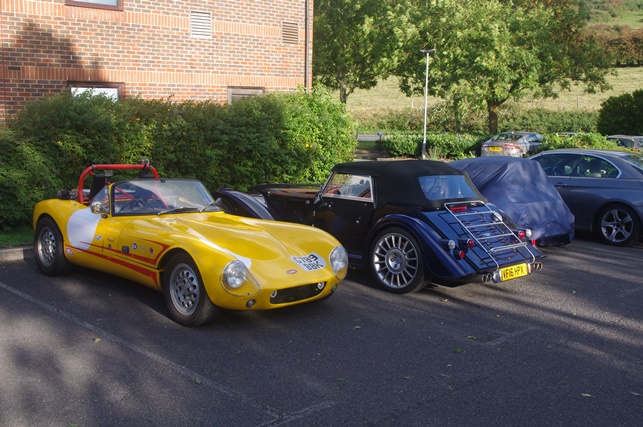 Mrs Blatter & I were supposed to be going to France with the SKCC this weekend, but family problems meant leaving the country wasn't a good idea. I cancelled the French hotel & postponed the Tunnel but couldn't cancel the Folkestone hotel, so rather than just lose it I drove into Kent & paid a visit to Car Builder Solutions to try out a new fuel cap (which I bought - Mmmmmm, shiny), then headed to Folkestone for a very pleasant evening with David T, Crunchie & their respective wives.
By the time I got to Margate it had started drizzling & with no sign of it stopping I headed straight for my Son's house in Swanley. Just before I arrived I realised I'd left his Wife's birthday present in the hotel

Fortunately (for me - less so for my Son) she decided that Folkestone was close enough to the shopping outlet centre in Ashford to make it worth them going to pick it up tomorrow, so I didn't have to go & get it.

The view immortalised by Vera Lynn in the song "There'll Be Bluebirds Over The White Cliffs Of Ramsgate"